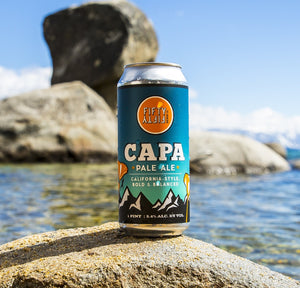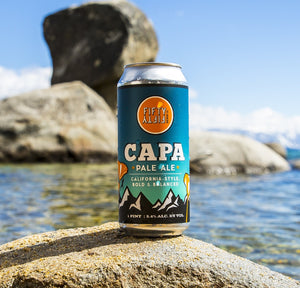 On Sale
CAPA (16oz. 4-Pack)
Here is our hat tip to the timeless and tasty West Coast Style Pale Ale, which offers a fantastic floral aroma, bursting with hop character. Citra hops dance around your palate on this easy-drinking, pale ale. An exceptionally smooth, medium-bodied malt finish rounds out this deliciously drinkable pale ale. 
ABV: 5.4%
PACKAGING: 16oz Can (4-Pack)
Goes best with: Smooth and perfect to drink with Fish Tacos after a Standup Paddle session on the lake, or whenever you crave a classic pale ale.  
Find your balance...on the lake